Gympie Timber Company is owned and operated by Perry Corbet and is situated in the south east corner of Queensland.
In the late 1920's, the Lawrie Brothers started a timber milling yard north east of Gympie.  The Lawrie Brothers sold the mill to Henry Coop and his son in 1934 and Gympie Timber Company was formed.
In 1979, Henry Coop & Son sold the company to the Corbet Family Group.  The company prospered and today, under the ownership and management of Perry Corbet, it has grown to be an important contributor to the local economy.
It is still a truly family enterprise providing excellent quality sawn hardwood including kiln dried decking, and environmentally friendly timber treatment that does not contain arsenic, therefore enabling this timber to be used in school playground areas.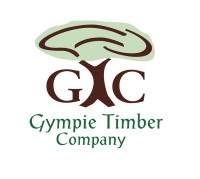 Gympie Timber Company –
Provides personal, expert and efficient competitive and caring service to its broad range of customers and the high quality of product will certainly add value to your building project. Our range of quality timber products include excellent Railway Sleepers and Fencing Timber Products for your commercial or residential requirements.
Looking for a first class Decking Timber then we have a great range of timbers available for both residential and commercial applications.