HARDWOOD TIMBER PRODUCTS FROM GYMPIE TIMBER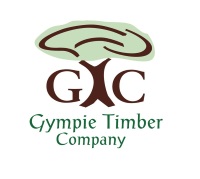 Timber is a natural and living organism and creates some of the most beautiful building products and under the current ownership, Gympie Timber Company has been offering these products for almost 40 years.
Gympie Timber Company specialises in Australian hardwood timbers primarily sourced from Government sustainably managed forests and a small amount being legally bought from private log sellers.
From the company's saw mill outside of Gympie, high quality hardwood timber products are being produced for use in construction in Australia.
The Key product is hardwood timber, either rough sawn, sized or dressed in a broad range of sizes e.g. 25mmx25mm to 300mmx75mm with other special end profile sections available on request.
TANE-E treated hardwood timber to suit the most demanding conditions.
Weatherboards
Handrails are produced in various arranged sizes;
Ladies Waist
Breadloaf
Bottom rail
Balustrade
Truss Material
Hardwood Timber Supadeck – GOS
This decking is usually sold form commercial boardwalks but can be sold for the domestic customer interested in that industrial look.Available in Mixed Hardwood species 140mmx32mm treated and dressed.
Rural Fencing Products Split Posts
Strainer Posts

Steys
Also available – Hardwood Chip; Sawdust (unscreened)
We would welcome your enquiry for any timber related requirement you may have, no matter how big or how small, and our friendly and experienced team are here to provide great advice.